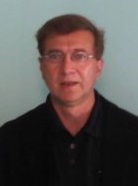 Richard J. Heinz is a Certified Public Accountant and owner of the Public Accounting, Tax and Financial Planning Services firm of Heinz & Associates.
Rick holds a bachelor's degree in accounting from Indiana University (1978, graduating with highest honors) and a master's degree in taxation from DePaul University in Chicago in 1981. He is currently a member of the Illinois CPA Society and the AICPA.
Prior to establishing Heinz & Associates in June 1991, Rick's experience included over thirteen years of tax management consulting and technical responsibilities with major corporations (Sara Lee Corporation and Alberto-Culver Company) and an international public accounting firm (Price Waterhouse). He has extensive experience in developing creative tax planning strategies for corporations and their executives. Numerous diverse tax compliance and consulting engagements resulted in significant permanent tax savings for clients. While at PW, he was part of the national mergers and acquisitions team and litigation, bankruptcy /reorganization team. In addition, he was a senior tax manager in the PW metropolitan group for closely-held corporations and their management teams.
Current larger business clients include Walgreens/Option Care, Inc., a public company providing specialty pharmacy and home infusion services, a McDonald's Corporation related distributor/supplier and premium procurer (The HAVI Group LP), a leader in risk management of health and welfare benefits consulting (Axion RMS), one of the largest on line health care job providers (myCNA.com) and a steel wool and soap pad producer (Global Material Technologies). Prior corporate compliance and consulting arrangements included Fresh Start Bakeries, The Chicago Sun-Times, Aramark, Goss Graphic Systems, StanleyTools/National Manufacturing, Dynagear, PSAV, R. J. O'Brien, Akorn, Akoo, Trumper Communications, and Champion Parts. Heinz & Associates also has over 400 individual clients, with approximately one-fourth of those clients involved in closely held businesses. Many of these clients are currently involved in various acquisitions and dispositions of business components.
Heinz & Associates has also handled the first IRS Compliance Assurance Program (CAP) case with a private company in the US.
Rick currently serves owns and operates Scoreboard Charities which provides funds for cancer research and a kids camp for cancer. Rick served as an Executive Director and Auction Chair for Chicago Baseball Cancer Charities for ten years. Rick previously served on the board of directors of three corporations. He also served as treasurer for the Girl Scouts of DuPage County Council 1990-1996. During 1991-93, he wrote a weekly tax column that appeared in the Progress/Reporter newspapers and he has been a speaker at various tax seminars in DuPage County and with the Illinois CPA Society.
CLICK HERE to view our proposal of fees and services.